"
Creation Day
" is the name given to refer to the beginning of MossiMovies.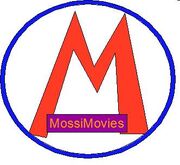 This event occurred on November 1st, 2008 at the home of LilBadger. 5 of the 8 MossiMembers either took part or witnessed the event. Hawkey1576, HIM and Fareseru were currently unavailable and were alerted at a later date. The account was created after the hype spawned from creating "The Martin Luther Movie." On the same date, both the teaser and official trailers for MossiMovies were created.
Members Input
Edit
LilBadger's email was used for the account.
Richoguy13 and KountryKid coined the name "MossiMovies."
AgentPolar suggested more movies be created and released due to their first success.
Donut664 announced he'd use his modern editing programs in order for the group to work.
The official information was added by Richoguy13, who also provided the background.
LilBadger provided footage and music for both the Teaser and Official trailers.
AgentPolar's original videos created inspiration for the group to follow his ideas.
AgentPolar created the MossiMovies symbol in Paint.
This historical date has been celebrated 3 times now, with each date featuring a special release or compilation. The MossiMovies symbol has been shown constantly in new releases, despite later versions being created. The group have stated that the creation of the account has influenced their behaviours positively in the years that followed.